Without Labels
---
Create the labels
---
Next step: computing the label features that will be displayed all around the circle, next to the nodes:
angle → vertical on top and botton, horizontal on the side, and so on.
flip it → labels on the left hand side must be 180° flipped to be readable
alignment → if labels are flipped, they must be right aligned
Those information are computed and added to the vertices data frame.
Plot the labels
---
Now that label features have been computed, we just need to display it on the chart using the geom_node_text() function.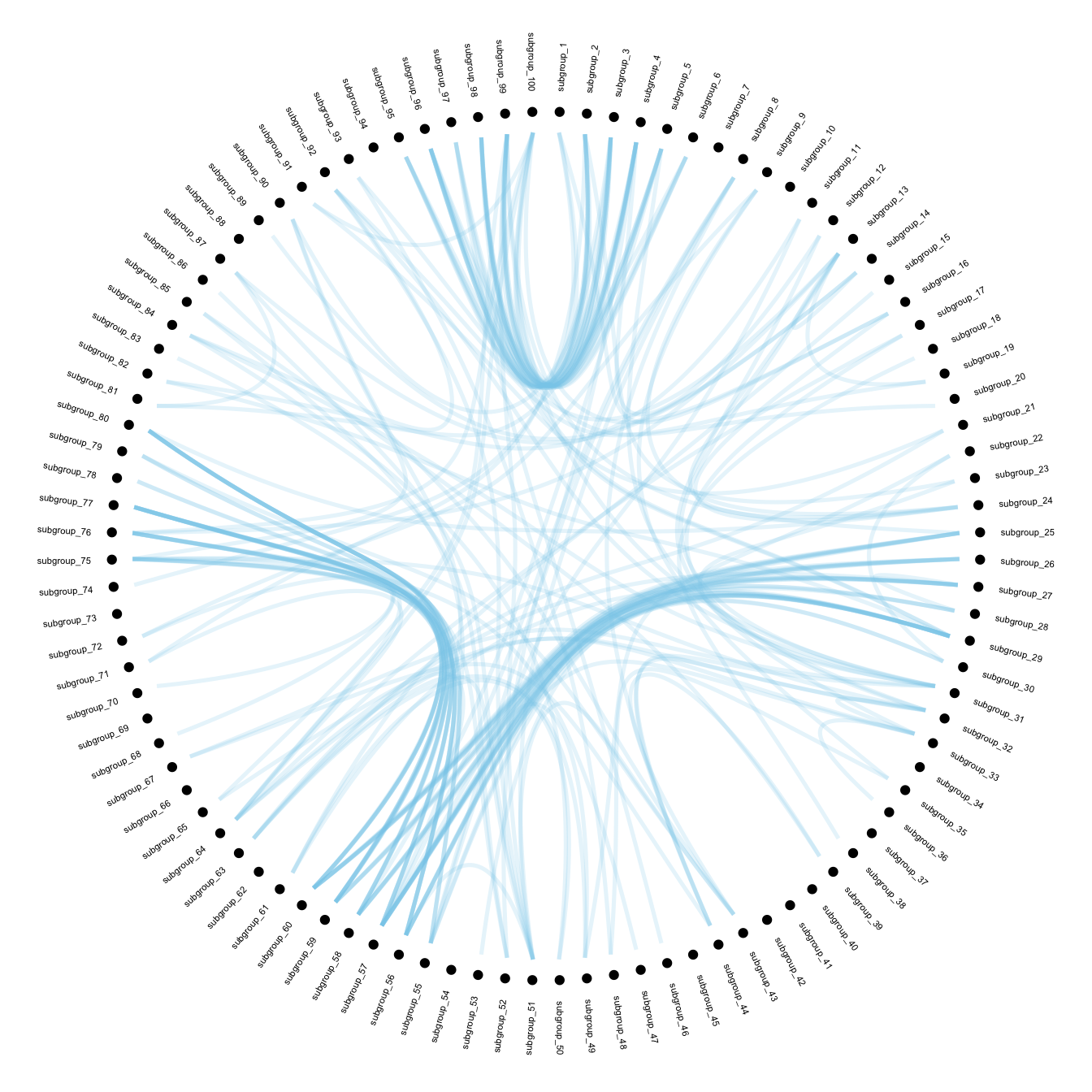 With Customization
---
To get the final figure, it is necessary to add customization described in graph #310:
control node size, color and transparency.
control connection color