Several techniques exist to visualize the distribution of two variables in the same time (2D distribution). The R graph gallery dedicates a whole section to it.
The idea is to count the number of observation within a particular area of the 2D space and represent this count by a color. This can method can be applied to maps using hexagones or squares, resulting in hexbin maps and 2d histogram maps.
In this post a list of GPS coordinates is used as input data. It comes from a project that harvested and geocoded a list of 200k tweets talking about #surf.
2d histogram maps
---
For 2d histogram maps the globe is split in several squares, the number of tweet per square is counted, and a color is attributed to each square.
ggplot2 offers the geom_bin2d() function that does all the calculation for us and plot the squares.
the geom_polygon() function is used to show the world map in the background.
annotate() is used to add a title.
the guide option of scale_fill_viridis is used to create a nice legend.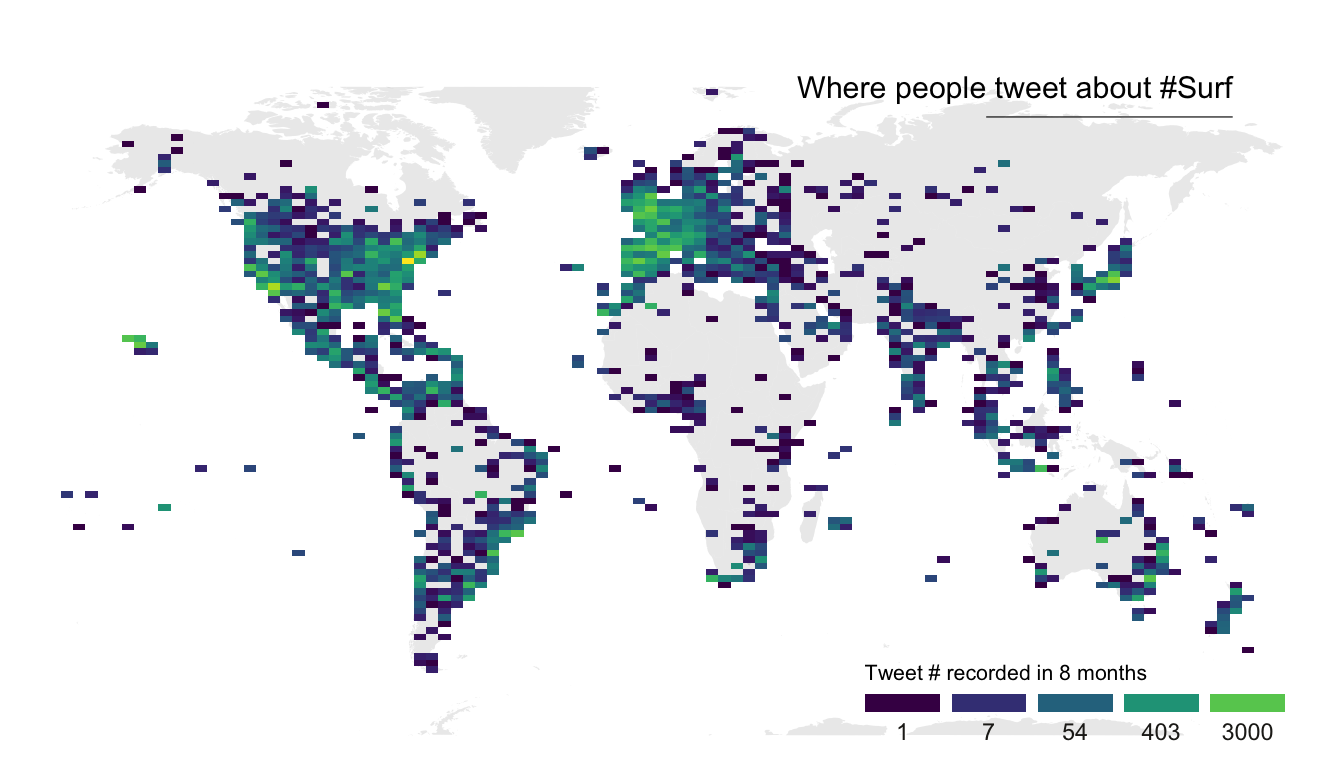 Hexbin maps
---
Hexbin maps are done using pretty much the same code.
Here, geom_hex() is used to create the hexagones. Note the bins option allowing to control the bin size, and thus the hexagone size on the map.