What is small multiple
---
Faceting is the process that split the chart window in several small parts (a grid), and display a similar chart in each section. Each section usually shows the same graph for a specific group of the dataset. The result is usually called small multiple.
It is a very powerful technique in data visualization, and a major advantage of using ggplot2 is that it offers functions allowing to build it in a single line of code. Here is an example showing the evolution of a few baby names in the US. (source)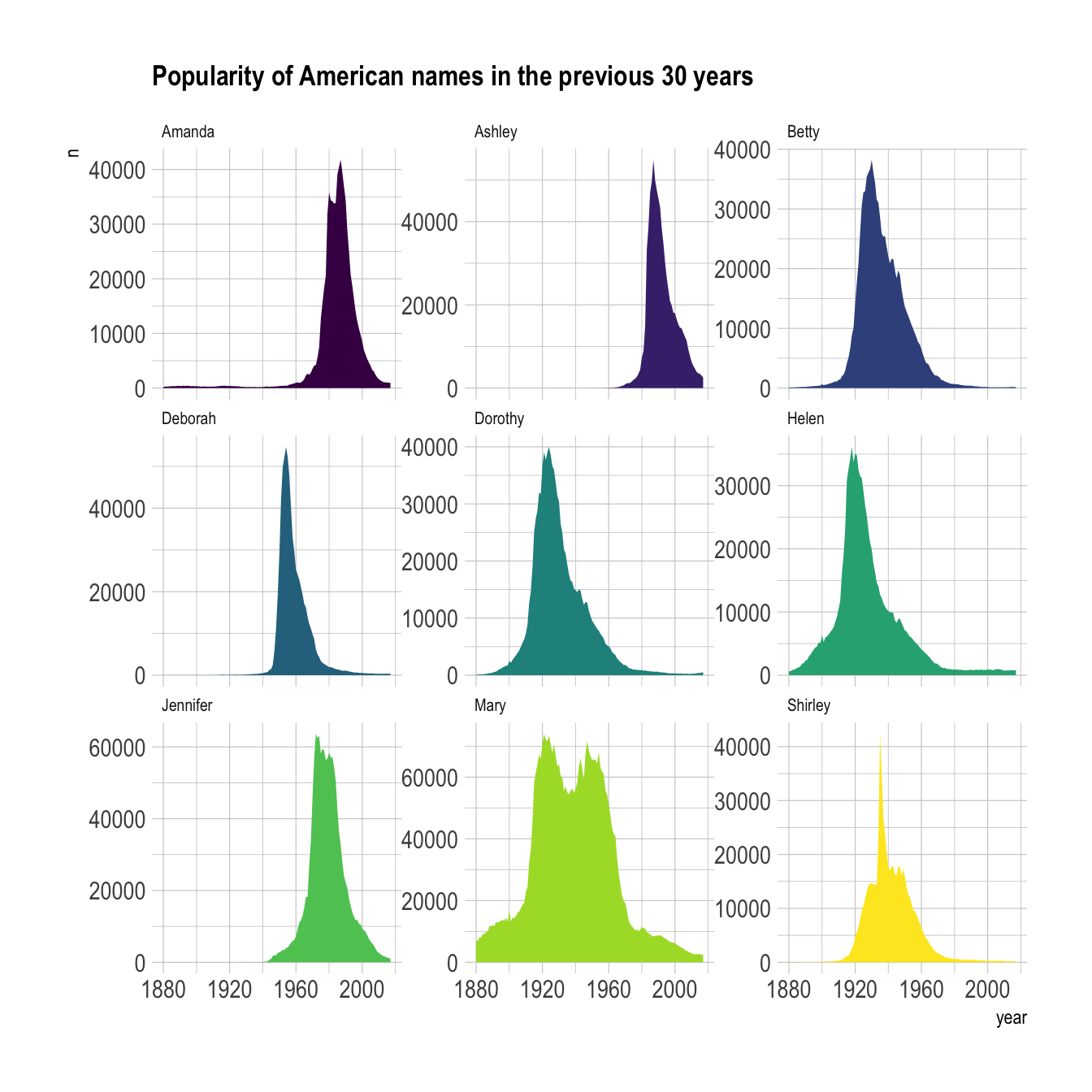 Faceting with facet_wrap()
---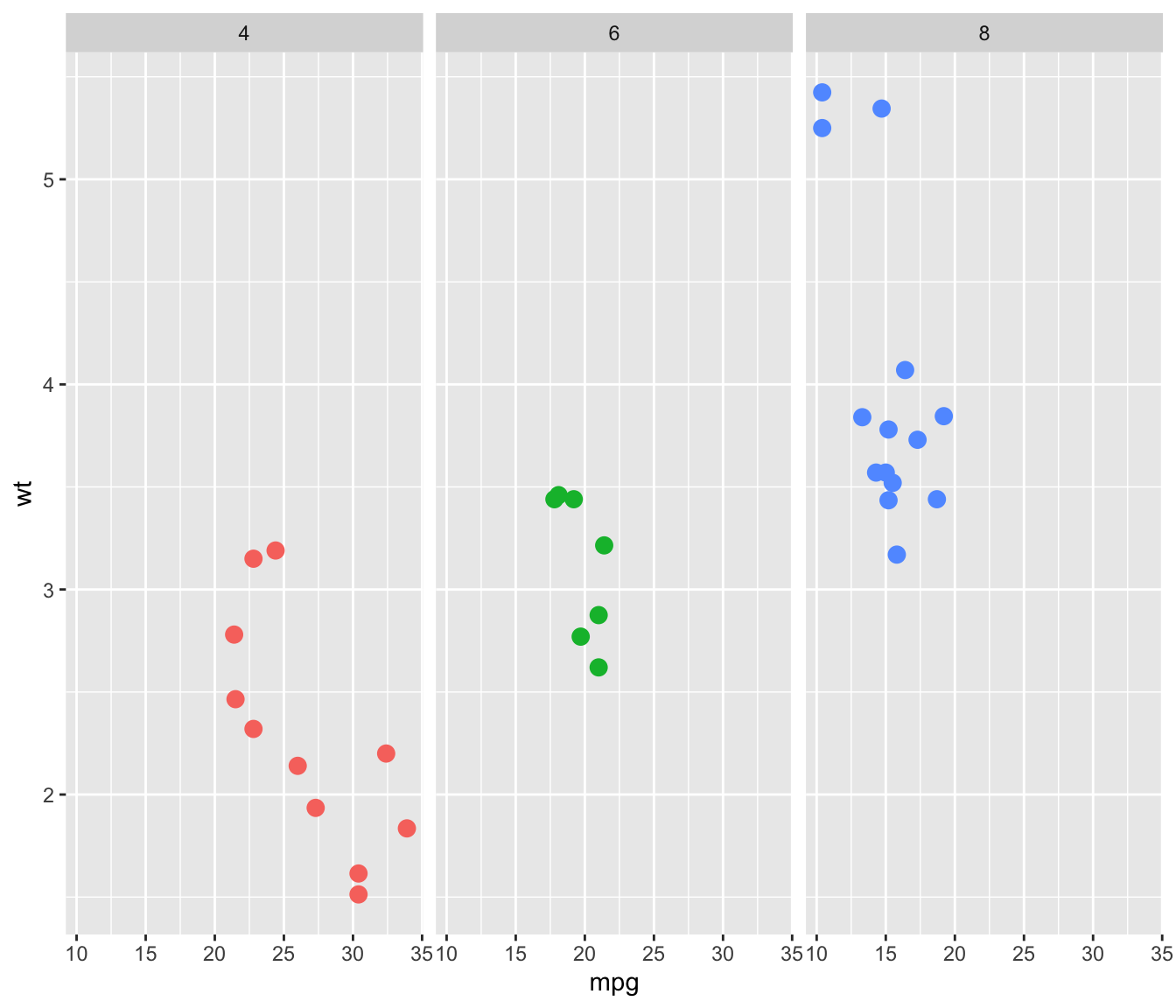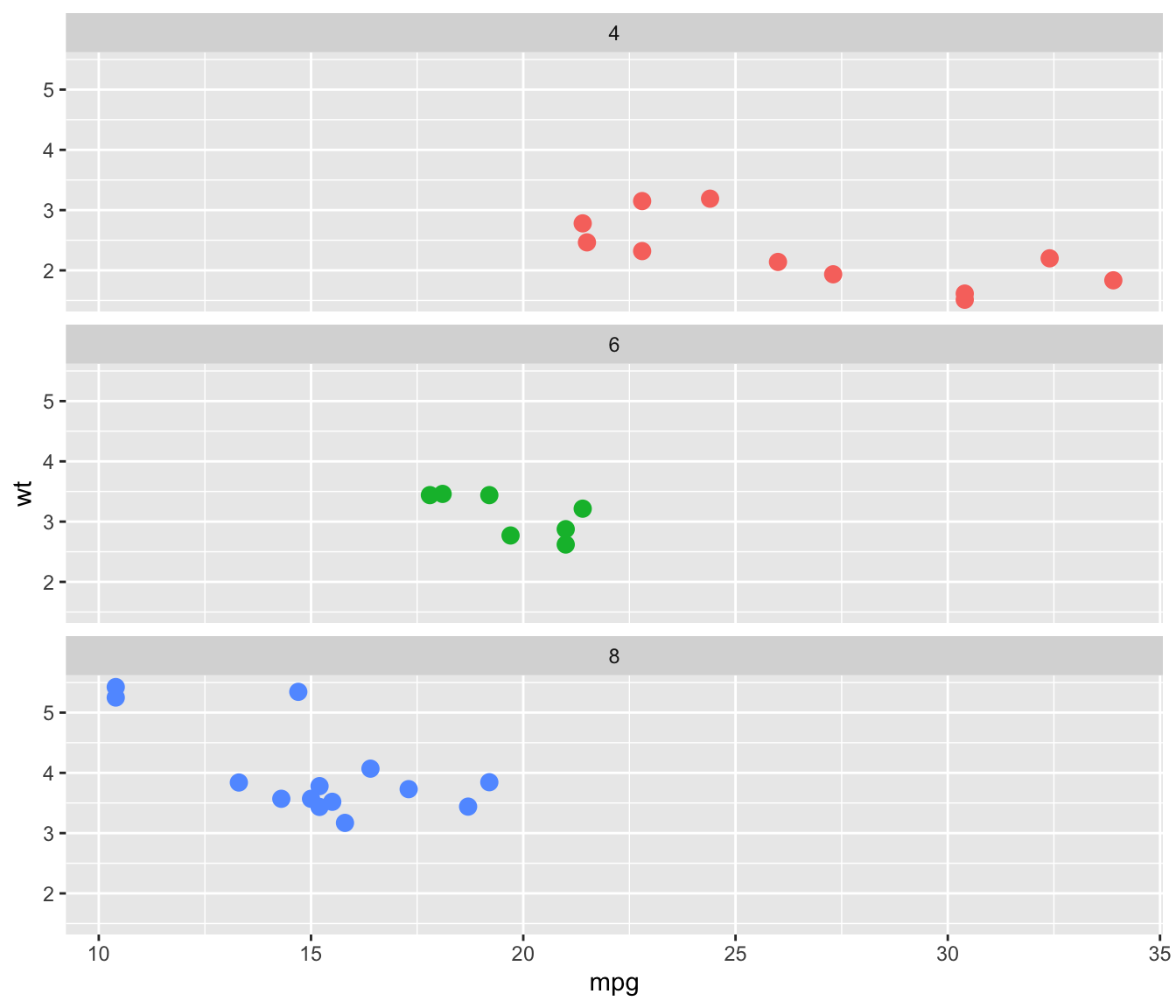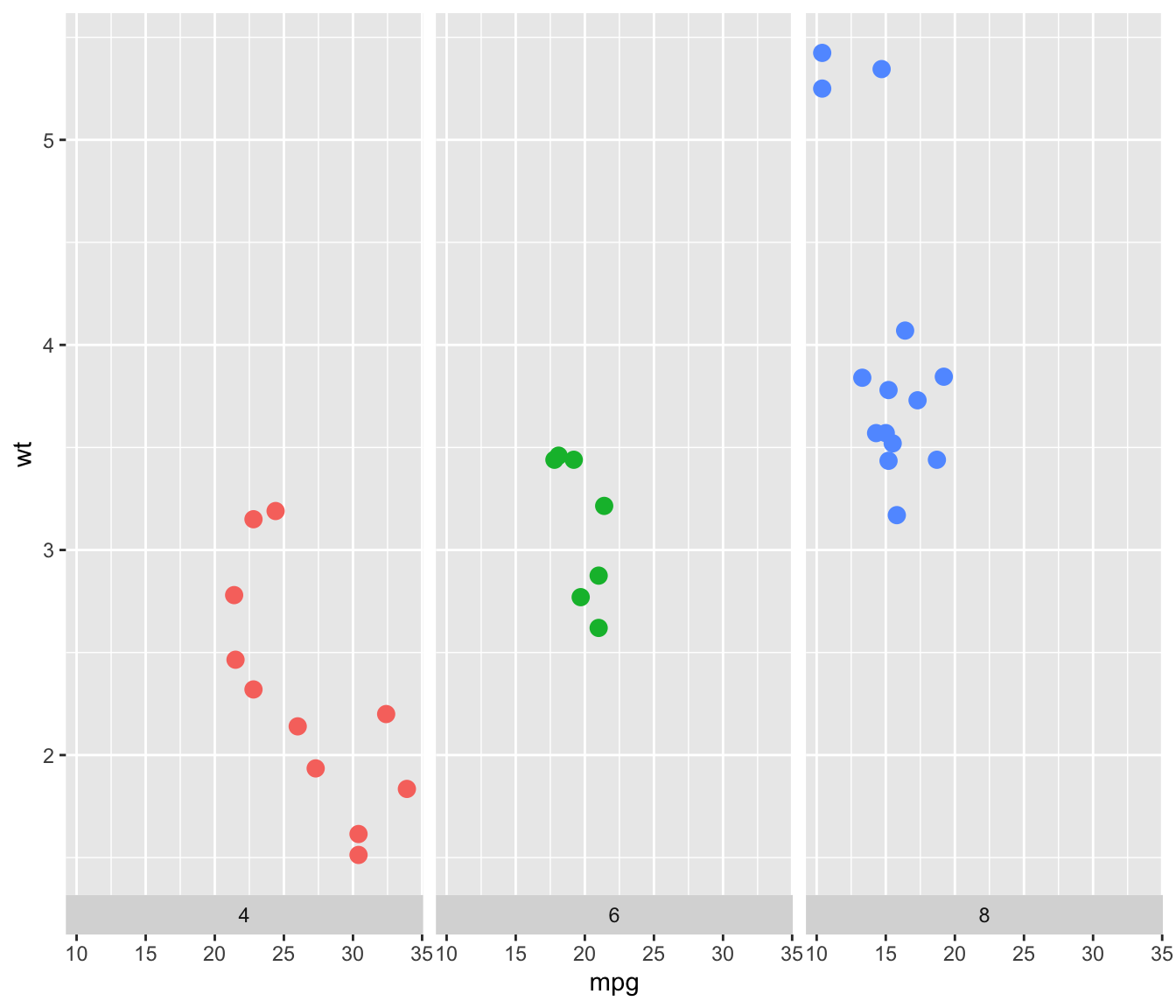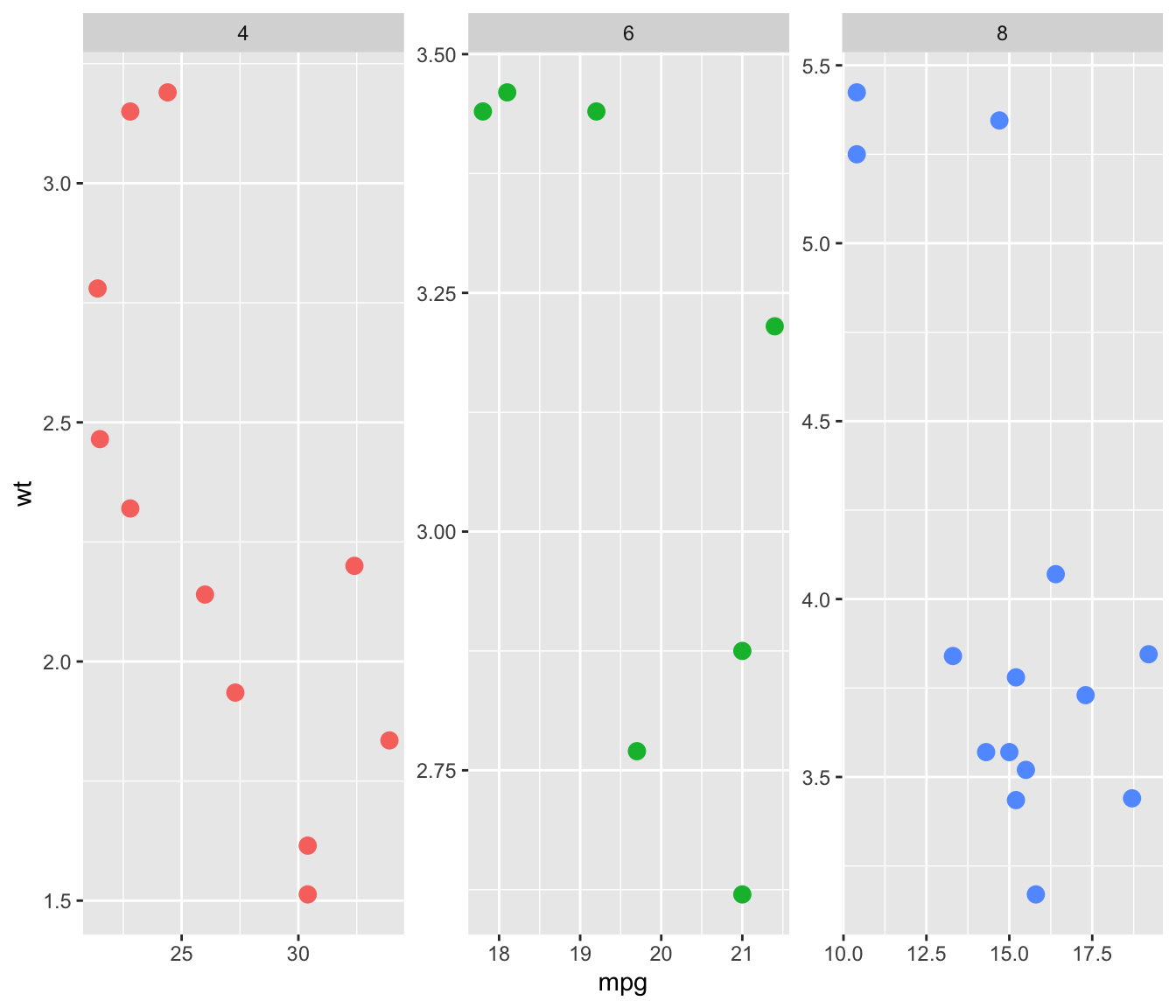 facet_wrap() is the most common function for faceting with ggplot2. It builds a new chart for each level of a categorical variable. You can add the charts horizontally (graph1) or vertically (graph2, using dir="v"). Note that if the number of group is big enough, ggplot2 will automatically display charts on several rows/columns.
The grey bar showing the related level can be placed on top or on the bottom thanks to the strip.position option (graph3).
Last but not least, you can choose whether every graph have the same scale or not with the scales option (graph4).
facet_grid()
---
facet_grid() is the second function allowing to build small multiples with ggplot2. It allows to build one chart for each combinations of 2 categorical variables. One variable will be used for rows, the other for columns.
The two variables must be given around a ~, the first being displayed as row, the second as column. The facet-grid() function also accepts the scales argument described above.